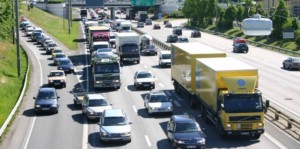 ROAD TRANSPORT
There are many different vehicles used on the roads in Australia
Cars, light commercial vans, light trucks, heavy rigid trucks, semi-traliers, B Double, Road Trains, buses and Coaches. Of these, Hems has identified that heavy transport vehicles are the more practical vehicles to use the Hems System as these vehicles normally are high usage vehicles.
The installations on each type of vehicle are customised to suit.
For example, buses and coaches can mount the hydrogen cylinders on the roof. Rigid trucks can have cylinders mounted under the tray and Prime movers normally can fit a cylinder behind the cab or on the roof.
One of the questions we are always asked is where can I get the hydrogen?
We have designed and operate a mobile Hydrogen filling station that we schedule refills with our customers currently. Customers and fleet operators also have the option of building their own refill station at their depot. With the introduction of the hydrogen fuel cell car, more hydrogen filling stations will be available. Our filling adapter is the industry standard.