[/fusion_builder_column][/fusion_builder_row][/fusion_builder_container]
BENEFITS
Using the HEMS System, your engine's thermal efficiency is improved allowing the fuel to burn more efficiently. In addition the the thermal efficiency, the harmful emissions are reduced.
Smoke, Hydrocarbon (HC) or unburnt fuel is less. CO drops and there is a recorded drop in NOx. (Refer to the results of testing performed in Germany /Austria.) Engine Emissions Test Results from Germany
All vehicles must adhere to the Australian Design Rules (ADR) to minimise the impact to the environment and the health of the population.
The HEMS System can improve your company's green footprint by reducing diesel usage.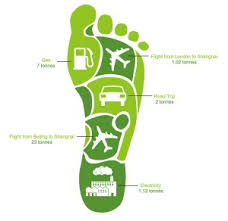 The following industries can benefit from the HEMS Emission Management System:
Passenger Transport – Bus Operators, Coach Operators – around town or long distance.
Freight Operations – Short Haul Trucks, Metro Deliveries, Rigid Trucks, Semi's.
Long Haul Trucks – Interstate B Doubles, Prime Movers, Rigid, Tankers.
Earth Moving – Diggers (all sizes), Haulage – Truck and Dogs, Truck and Pigs, Excavators, Graders, Quarry Equipment such as crushers and conveyors.
Construction Industry – Road making Equipment, Cranes, Pile Driving, Rollers, Pumps.
Mining – Haulage Trucks, Generators, Conveyors, Pumps, Diggers, Excavators.
Power Generation – Main Power Generators, Back up Generators.
Rail – Locomotives, Support Equipment, Track Laying Equipment, Generators, Pumps.
Aviation – Ground Support Generators (GPU's), Catering Trucks, Tugs, Cargo Handling Equipment, Ground air-conditioning units.
Maritime – Ship Propulsion Engines, Dock Equipment, Pumps, On Board Generators.
Why Should You Consider It?
Transport & haulage fleets, earthmoving and power generators are significant consumers of diesel. Freight transport activity is generally expected to increase in-line with population growth and economic activity. To meet demand, most of diesel in Australia is imported and subject to regional based pricing. Diesel cost is a significant input expense for fleet operators. The rising and volatile diesel prices can significantly affect the profitability of a business.
According to the Tracking 2020 Report (published Dec 2015 by Dept of Environment, Australian Government), the transport and haulage sector which includes articulate trucks, rigid vehicles and light commercial vehicles is expected to increase to ~ 38 Million tonnes of carbon dioxide equivalent (MtCOe) annually – (approximately 40% of total transport emissions). Diesel is projected to remain as a primary fuel for the industry being the least cost fuel in the foreseeable future.

Operating Cost Savings
Operators of vehicles fitted with the HEMS System will experience attractive cost savings from lower diesel consumption. The system reduces the amount of diesel required to operate an engine by improving the combustion process. The system is expected to save fleet owners from 10% reduction in costs of fuel consumption (including the cost of hydrogen). Through the R&D stages, the system has been continuously trialed on different vehicles and engines under different operating conditions with the HEMS System both ON and OFF. Analysis of the data logs from recent trials of buses show average diesel consumption reduction for older model engines of 28% and for newer vehicles from 10%.
Fuel
Vehicles with higher fuel burn rates and distances traveled will achieve higher $ cost savings from the system.  Our team can help you calculate the expected savings from the system. Some equipment is operated over a time period, rather than distances.
When determining how much diesel/fuel is being used may be quoted as litres per hour of operation (Gallons per hour) or Kilometres per litre. (Miles per gallon)
 As most operations managers know, the equipment has an optimised utilisation rate for operational efficiency and economics. Since you know how much you are using, would you be interested in finding out how you can save 10% of your fuel bill?